civicus
cīvicus Latin adjective \ˈsi-vik-əs\

civic, civil, pertaining to citizens
of or pertaining to a city or town
Our Mission
Civicus' mission is to provide business and government decision-making solutions based on thorough research in an open and collaborative environment.
About Civicus
As our name implies, Civicus is a core group of principals and strategic partners devoted to community. We embrace inclusivity and encourage community and stakeholder participation in everything we do. Whether its planning, urban design, mapping, research, or policy analysis — our approach is strategic and context-driven. We take a holistic view and consider the social, political, economic and physical landscape to ensure our clients achieve the results they desire.
Robert T. Glenn - Principal and Founder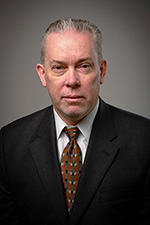 The principal and founder of civicus is Robert T. Glenn. Mr Glenn has 15 years of community development and city planning experience. Prior to founding civicus, he was a Principal Planner and Manager of the Information Resources & Policy Analysis Section in the Department of Metropolitan Development, Division of Planning for the City of Indianapolis. In this role, he was responsible for handling information requests pertaining to demographics, analyzing data and supporting planning, community development and economic development-related projects. He also served as the Executive Director of Riley Area Revitalization Program, a community development corporation responsible for the development of affordable housing. Mr. Glenn is an expert in the gathering and spatial analysis of municipal data and its integration with Geographic Information Systems (GIS).
Mr. Glenn's civic involvement includes serving as President of the Indianapolis Ambassadors, a non-profit, 600-member, volunteer service organization, serving on the Board and executive Committees of the Commission for Downtown and United States Rowing Association and coordinating numerous special event committees. He is an alumnus of the Stanley K. Lacy Executive Leadership Series. Mr. Glenn collaborated with Bob Beckman to create the Massachusetts Avenue Arts District in downtown Indianapolis for the attraction and retention of businesses and residents.
Mr. Glenn is also the owner and President of Oongawa Design, a website development and design company that provides web-enabled solutions for business needs.